All the staff at Rathgar Montessori Kindergarten hold the appropriate childcare and Montessori qualifications to work in each age group. Their qualifications are from Fetac Level 6 – Fetac Level 8. All the staff are First aid trained and attend courses and workshops on a regular basis to keep updated with all the new developments in our sector.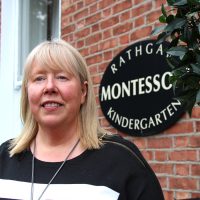 Michelle
Michelle is the DIRECTRESS/MANAGER OF Rathgar Montessori Kindergarten. I opened the School in September 1987. I am a Qualified Montessori Teacher and I run the Advanced /Montessori 1/Montessori 2 and pre Montessori when staff are sick or on vacation. I have also a TEFL diploma for teaching English as a Foreign Language. I have also a Child Care Diploma. I have also got ECDL Diploma in computers and I teach computers to the children. I also attended an Aistear course, Child Protection, HACCAP and First Aid trained.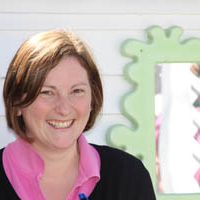 Orla
Orla is the Advanced Montessori teacher and Manager. She is originally from Wexford but has been living and working in Dublin for the past number years. She received her 3-6 Montessori Diploma from Association Montessori International (A.M.I) Milltown in 2005. She has been working as a Montessori teacher since then in Wexford and Dublin. She took time off to go travelling and one summer spent as a teaching assistant in India. She has also received her Haccap, Aistear, First aid certificate and also a Child Protection Course.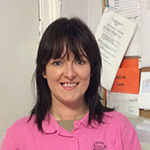 Adelle
Adelle is from Dublin. She is the Montessori Teacher for Montessori 1. She is a Qualified Montessori Teacher and she also has a childcare qualification. Adelle is First Aid Certified and has attended an Aistear workshop and Child Protection. She has been with us for 12 years now!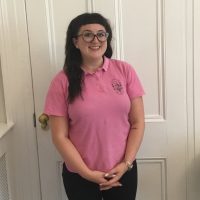 Rachel
Rachel is from Dublin where she has been studying Early Childhood Care and Education. Rachel recently received First Class Honours in her Degree.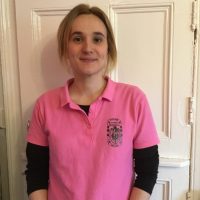 Anna
Anna is from Spain and has been living in Ireland for the past two years. She graduated with an Honours Degree in Primary Teaching, specialising in Special Needs in 2016. She has over two years experience working as a teacher in Spain and also volunteering in learning projects.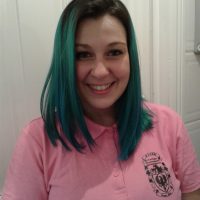 Cristina
Cristina is from Spain and has been living in Ireland for a year and a half. She has a degree in Early Education and is studying Primary Education with Physical Education. Cristina is a swimming instructor and has a years experience as an Early  Years Educator.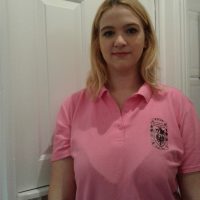 Paloma
Paloma is from Spain and has studied Primary Education in the University of Granada. She is currently studying for a Masters of Visual Arts in Education.  Paloma one year of experience as an Early Years Educator and two years experience of Primary experience. Paloma has also experience as a children's sailing instructor.
Our External Teachers & Coaches
Paula Kearns
BALLET F.I.D.T.A. Fellowship in Ballet.
Paula owns and runs her ballet classes. Paula is our Ballet teacher . She is with us a few years and the children love their ballet classes and at the end of the year they do ballet exams and the examiner comes over from England. She is from the International Dance Teachers Association.
PAULA KEARNS HIP HOP CLASSES for boys and girls is also run by Paula Kearns
JANE KEOGH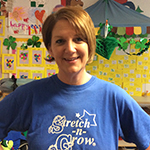 STRETCH-N-GROW
Jane Keogh BPEA , NCEFT, YMCA is your fitness instructor.Jane is our stretch-n-grow Teacher . She owns and runs the course. The course has been running in the school for approximately 10 years with Mary and then with Jane for the last 5 years. The children love the course . Jane has been involved in fitness for the past 20 years, started with adults and then moved to teach children for the past 5 years, all of this time Jane has taught in Rathgar Montessori Kindergarten
WENDY RICHARD
FRENCH CLASSES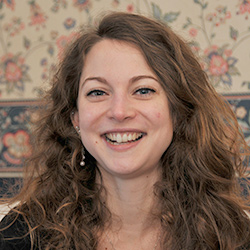 Wendy runs a French school and she comes out to our school to give classes . The children love the French classes and the parents are delighted with the excellent results. Wendy Richard is the French teacher for Rathgar Montessori Kindergarten. Wendy is a French native speaker. Wendy is from Lyon (South France).
Rugby Coach
Saint Marys College and Terenure Rugby Club CRICKET /RUGBY
We are very lucky to have a variety of Coaches who visit us weekly form Terenure Rugby Club. They do a variety of sporting activities with the children. We also are very lucky to have Peter Barrett who has helped us with our Rugby as he was at one time a Pre- School child at Rathgar Montessori Kindergarten. Saint Mary School has very kindly allowed us entry to the park at Rugby time only as the grounds are used privately by Saint Marys
Note: If any of the above staff should leave for personal reasons or due to unsuitability Michelle will run the class until we find a suitable Montessori Teacher as your children are our NUMBER 1 priority and deserve excellent care. All the above Staff have Garda Vetting